'The forest was shrinking but the trees kept voting for the axe, for the axe was clever and convinced the trees that because his handle was made of wood, he was one of them' – Turkish Proverb.
Introduction
Having worked in the creative and culture industry for over a decade (namely in spoken word poetry), I have met more than my unfair share of middle-class racism. It comes from 'good white people' (Sullivan, 2014) with smiles who have known me for years; it comes from people who think racism is only for 'bad people.' With arts under 'whiteness as a master signifier' (Seshadri-Crooks, 2000: 3-4), this could not be more apt to describe my outsider perception of the links between establishmentarianism and so-called 'anti-racist' storytelling. Many Black creatives given big platforms have previously accepted empire medals and / or take them after the fact – extracting their work of any threat to the establishment. The enablers then see themselves as 'good white people,' (Sullivan, 2014) offering Black artists a poisoned chalice that has allowed liberal arts to remain a silent executioner.
This essay is inspired from a conference paper I delivered about growing media trends in representation, specifically how Black people who accept colonial Honours awards continue to be positioned by establishment media as the leaders of 'racism discourse' on screen. Ultimately, State-owned media uses inclusion into the Honours list as a signifier of excellence. For example, Simon Frederick's docuseries Black is the New Black takes Black British 'high-achievers' discussing their experiences of childhood, racism, and identity. Of the nearly forty participants, over twenty are colonial Honours awardees. In naming Honours, I am talking about the 'awards' given on recommendation from the Honours committee (Cabinet Office, 2021).
Yet, 'looks like me' politics has safeguarded against legitimate anti-colonial critiques of the Anti-Racism Industrial Complex when so many Black faces on television are 'knights' / dames, CBEs, OBEs and MBEs. Becoming an Officer of the British Empire [OBE] in 2019, historian and popular broadcaster David Olusoga has built a career writing books and making documentaries educating people on histories and legacies of colonial racism. For example, his documentary Africa Turns the Page tells the story of authors from the African continent using literature to dispel racist myths about Africa and its people.
However, during The Coronation, the historian was swept up in a Twitter controversy reacting to journalist Amanda Platell's tweet that questioned why BBC News gave him a spot in their Coronation coverage. She also claimed he called the monarchy 'institutionally racist' in the Netflix series Harry & Meghan. Platell has since deleted her tweet. But his reply is interesting: 'Show me the part of the documentary series in which I state that the Royal Family are institutionally racist (which you have here put in quotes) or retract your false statement and apologise.' (@DavidOlusoga).
What was rather grating, is despite Platell misquoting Olusoga, the monarchy is institutionally racist. Why was this a debate? Platell was forensically wrong about what he said, but royal racism is everywhere. The quote tweets further present numbers of people disagreeing with Olusoga, many of them Black. Some were blocked for their critiques (@itsjacksonbbz; @PaperWhispers Block). If we cannot agree the monarchy is racist, UK anti-racism is finished. Furthermore, rather problematically, in Harry & Meghan, he states '…here was a woman who just looked like most of the people in The Commonwealth. Meghan represented something' (45:41-50), in fact erasing swathes of dark-skinned people around the world!
Also, the debacle on Twitter during The Coronation lead to comments by many Black and Brown people, including on colourism (@fufuisonme), the establishment (@PriyamvadaGopal), and consistency (@SincerelyTops) As an educator, Associate Lecturer; and PhD Researcher – in my different education hats, it is disappointing to observe numbers of people working in education still condoning monarchy, while telling others how we ought to be more inclusive. For example, the numbers working in Equality and Diversity (which has its own problems) that also hold British Empire medals. Meanwhile, the schools that pontificate about safeguarding, while being one of the most vocal supporters of the coronation. Colonialism is not over.
In my opinion, colonialism is not something temporally fixed, but an ongoing political and social practice – as we all have been hit by the blood splatter of colonial residue, from extractive capitalism to racial trauma in media, policing, and more. Seemingly under the slogan 'you have to see it to be it,' Black inclusion into Honours is implicated into white supremacy as a sociopolitical system (Mills, 2003) and one of the ways 'institutional whiteness' (Ahmed, 2006; 2007; 2012; 2014; Hunter, 2015; 2019; 2021) is upheld by those racialised outside of whiteness.
Meanwhile, the bi-annual hurrah of Honours awards exposes the British Empire in more naked terms. Of course, Black people are not a homogenous group. Yet, in my experience, proximity to whiteness continues to be a daily rallying cry for many. At the same time, in my view of political discourse in my vicinity, internalised whiteness takes shape. For example, I have experienced tone policing for challenging how Black and Brown organisations continue to seek whiteness for validation. This is because, sometimes these are people that still value inclusion into the establishment reproduced locally, including ceremonial titles as local embodiments of The Crown.
Through an autoethnographic discussion, this article looks at my relationship to the Honours system and Black Lives Matter via British screen media. I think it is poignant to consider how equality work in the media is done on State terms when those speaking about racism on these platforms speak via whiteness. Yet, in relation to many programmes, can they be critical when they are greenlit by the establishment? The establishment decides which Black people they want, what they are allowed to say and how they are allowed to say it.
Black British creatives are some of the best in the business, but we are still compelled to go to white people for distribution. Unlike America, Britain holds a lack of Black media outlets and distributors. So, we must also consider: can Black artists do anything remotely critical under white oversight? Moreover, if these same white people are structurally positioned like us, are the Black people being tapped for British Empire medallions by the establishment working in Black interests?
As Emma Dabiri tweeted:

Concurrently, while I do name names in this article – as far as talking about Black artists, this comes from a fan. And as Chinua Achebe said, 'You must criticise yourself … you do not accept anything except the best from your people' (in: Africa Turns the Page, 11:03-11:16). This also means looking inward and demanding consistency from those designated as the mouthpieces for marginalised communities. Highlighting names also gives something tangible for readers to attach their thinking – further, to show how stories that were in many cases intended to be subversive can be co-opted by the State when the makers are then assimilated into colonial systems. It is important our discussion features overarching power structures, not just individuals. Also, this underpins the organisations that made anti-racism statements in 2020 during the Black Lives Matter protests, who then supported the Queen's Jubilee (@ItsCharacterBuilding; Ventour, 2022; 2022b).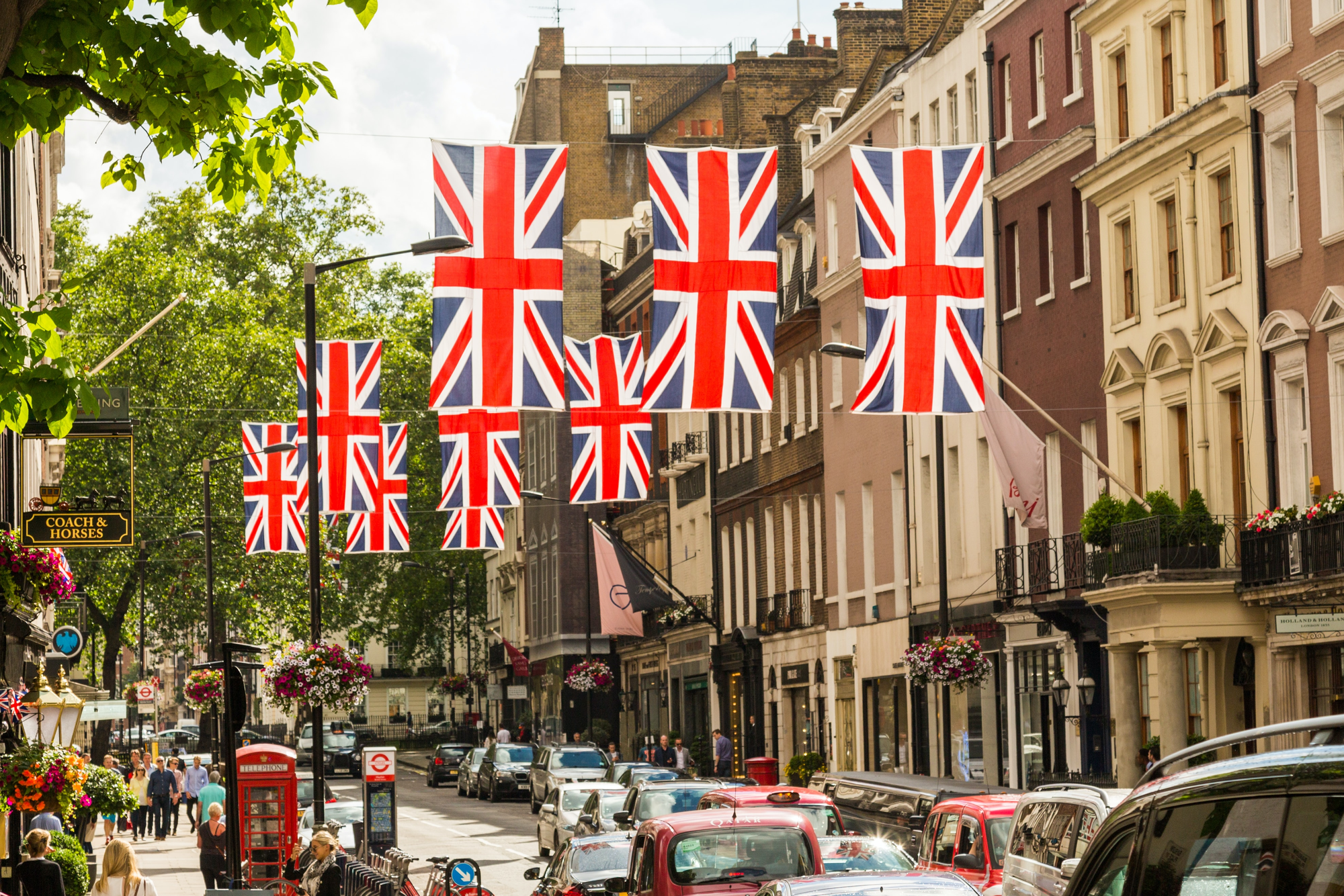 The numbers of Black recipients of imperialist medals, and further the numbers celebrating the monarchy, ultimately does the work of whiteness with the Honours System revisiting the practice of ownership – assimilating Black people into the "white possessive." Black recipients are then the embodied property of the State twice over – as Black people in the imperial centre, and as awardees 'socially and culturally constructed as [a] white possession' (Moreton-Robinson, 2015).
But increasingly, it is apparent to me how Black individuals doing "The Work" who are hailed as activists, are then co-opted through Honours when they rise to acclaim.
Prishita Maheshwari-Aplin writes:
'We need to criticise the systems that teach communities of colour that "success" looks like proximity to whiteness and affirmation by the British state. But we should also seek consistency by those positioned as leaders of movements. Ultimately, the acceptance of an Order of the Empire award is a personal decision – but those whose successful careers are woven into the fabric of anti-racism advocacy must accept that it will be accompanied by a loss of credibility within these spaces.'
However, one could lay the same criticism of Honours at universities and how graduation ceremonies could be equivocal to a knighting. For example, they are about the 'journey' of students: 'It's a symbol of transformation. She feels wanted and admired. Finally, she returns as an integrated member of society with a new status: A graduate' (Reinoso, 2018). Yet, State honours and university Honours are different as degrees are exchanged for a volume of study on a programme. Though, similarly, both are tied up in imposed nationalism – many UK universities still impose the national anthem at ceremonies. The gowns are largely universalised too (i.e through whiteness as sameness), imposed on diverse student populations. While some universities give students the option to dress in their culture's traditional attire, what about Black and Brown students who do not hold such affinity with these cultures? Not all Black and Brown students will have those cultural ties.
As someone who has been to university (but did not go to my graduations) and is now doing a PhD, I am also complicit. Adjacently, what state Honours could be more closely aligned with is 'honourary degrees' – awarded to people for simply doing their job! Given the violent barriers there are to accessing many degree courses (i.e classism, misogyny, racism etc etc), honorary degrees (specifically 'honorary doctorates') could be insulting to the many people that face barriers to getting PhDs and / or once on their course, have faced others forms of violence.
In this essay, my positionality will largely remain embedded in Black Britain – but this does not seek to erase discussions about other racially minoritised people who also accept empire medals for things like anti-racism and equality work. On one side there is not only a discussion to be had about people who have experienced the worst of the British state then becoming part of the system that hurt them – but also how those who were once 'disruptors', then becoming assimilated into that same system. They then become co-opted and presented as the 'only voices' of Black British anti-racism on our screens maintaining the status quo.
Silly Games
The arrival of the Black Lives Matter protests following the Murder of George Floyd in 2020 saw an impetus of screen media, lots of it designed to educate people on racism. From June 2020, we have seen much 'racism media' on screens produced by influential platforms, including the BBC and Channel 4. However, is it representation when it is largely fronted or made by Black Honours recipients and / or white people? A few examples that run contrary are Take Your Knee Off My Neck, The School That Tried to End Racism, and Charlene White: Empire's Child.
Nonetheless, the 2020 MacTaggart lecture – discussing race and racism in media – was conducted by Professor David Olusoga OBE (Olusoga, 2020; Edinburgh Television Festival, 2020) while the BBC produced a viral video on white privilege fronted by John Amaechi OBE (BBC Bitesize, 2020). The month of July also saw Sky Sports produce content featuring veteran West Indies men's cricketer Michael Holding and former-England women's cricketer Ebony Rainford-Brent discussing racism in cricket (Sky Sports Cricket, 2020). The latter would go on to become a Member of the British Empire [MBE] in the Queen's Birthday Honours (ESPN, 2021).
Furthermore, though not screen media but still on theme – Sir Lenny Henry CBE and Marcus Ryder MBE (2021) co-edited the essay collection, Black British Lives Matter: A Clarion Call for Equality, that collected stories about racism from many 'prominent' Black British people. Yet, eight of the fourteen contributors were Honours recipients and two were university professors. Further concerning, of the many screen media texts that have discussed racism since June 2020, it is tough to see how many of these texts were created by or about people who had taken imperialist medals – or are even just made by white people writing stories about Black people, while many Black writers continue to be excluded from the writers' rooms.
For example, the ITV drama Stephen about Doreen and Neville Lawrence's fight for justice was written by white men Frank and Joe Cottrell Boyce. Meanwhile, both Neville and Doreen Lawrence were recipients of colonial Honours (Brough, 2002; Cooke and Richards, 2018). Doreen Lawrence also accepted a life peerage for her campaigning work (Wintour, 2013). It could be argued that the Lawrences would not have been as successful without investing into the 'respectable' connotations of the colonial Honours System and that is an indictment on the State, not their work.
As Guilaine Kinouani (2021) writes:
'Although [respectability and assimilation] may provide temporary escape and possibly material gain and conditional access to structures of power, they produce white supremacy and such breed further shame and self-alienation. Self-contempt, disdain and scorn were not merely accidental by-products of colonialism – they were manufactured, deliberate colonial weapons to fortify whiteness and reduce resistance.' (p56)
Yet, following that long summer of 2020, even while the statue of enslaver Edward Colston was toppled in Bristol, I was disappointed that numbers of the people who were designated as mouthpieces for Black communities had either already accepted empire medals or went on to accept 'recognition' either in 2020, 2021 or 2022 after a period of the country discussing racism and revisiting the horrors of colonial history (BBC, 2020; Bland, 2020). Historians, artists, campaigners, and … uuum activists?
For example, after adding his voice to the clarion of support for Black Lives Matter (Mistin, 2021), dancer Ashley Banjo accepted an MBE (Gazette, 2022). This came after his dance troupe Diversity performed a routine on Britain's Got Talent in support of the tumultuous events of 2020 (BGT, 2020), a dance that sparked more than twenty-four thousand complaints to OfCom (Welsh, 2020). In conjunction, actor Naomie Harris was vocal about Black Lives Matter (Smith, 2020) while also having prior accepted an OBE (de Klerk, 2017). F1's Lewis Hamilton having already accepted an MBE after his first championship (Evans, 2009), then accepted a knighthood despite showing solidarity with Black Lives Matter that summer (British GQ, 2020). Meanwhile many activists were levying criticism at colonial statues and streets named for enslavers.
Seemingly the pervading discourses around racism, colonial statues, protesting anti-Blackness, and more did not register. However, it is not about them, but a system that co-opts people who challenge the status quo thus extracting their work and positionality of threat to the establishment. When the people accepting these awards are some of the biggest names in Black Britain, some may be asking if the connotations of Empire are still relevant? I believe empire still holds weight, and as scholar-activist Renée Landell said, 'These symbols matter, as "even symbolic power is power because symbols give out messages to the world' (qtd in Al-Jazeera, 2022).
'The Souls of White Jokes'
Storytelling in its most basic form is a method of communication, and these messages can be used for great good or great evil and dispersed all around the world. For example, whilst Michaela Coel's I May Destroy You was described as a necessary critique of rape culture and consent (Froio, 2020; Obie, 2020; Onyekweli, 2020), the BBC also presented blackface minstrelsy on British television until 1978 (Grandy, 2019; Lewis, 2021; Hendy, 2022). Moreover, streaming platforms – Netflix, BritBox, NOW TV and BBC iPlayer – removed Little Britain and Come Fly with Me due to the added spotlight on 'racism issues' amid the 2020 resurgence of Black Lives Matter. The television programmes' use of blackface was flagged due to reproducing harmful racist stereotypes against Black people (BBC, 2020b). Yet, is not satire supposed to mock the powerful, not the exploited?
Emma Dabiri (2021) writes:
'I grew up in a culture of bantering and, ngl, I love a caustic riposte. And while in certain ways I resent the current policing of language, there is a distinction. I hate to break it to you, but a "joke" in which the gag is that the person is black isn't a joke, it's just racism disguised as humor. A joke told to a white audience where the punch line is a racist stereotype isn't a joke, again it's just racism; if there is only one black person present, it's also cowardly and it's bullying. Jokes of this nature probably aren't funny for black people' (p98).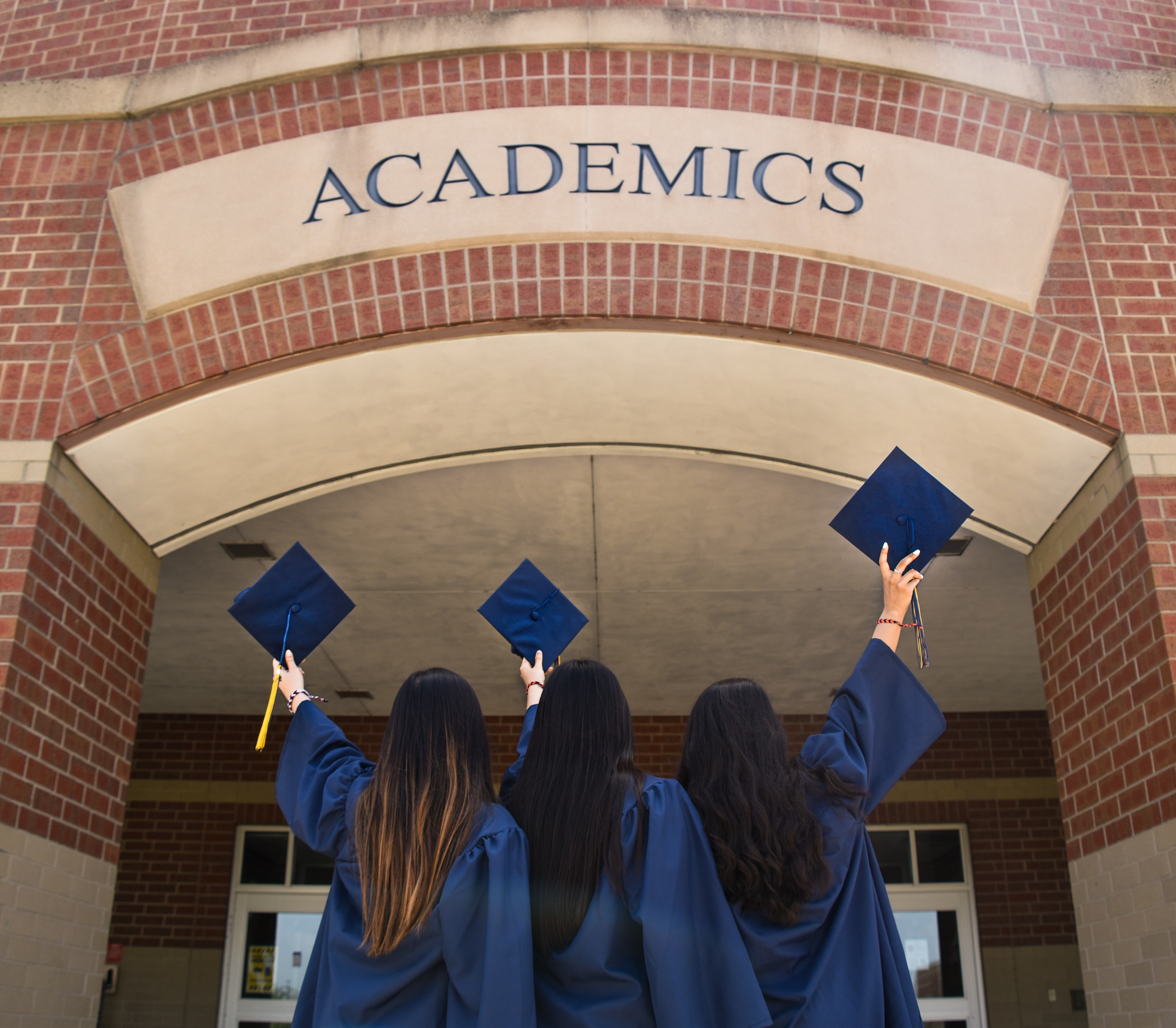 The problems with Little Britain and Come Fly with Me may have been avoided altogether if there were more Black writers part of the process. If any? However, David Walliams was previously rewarded with an OBE in 2017 even while the State knew his co-creations Little Britain and Come Fly with Me had caused harm. Other British comedians such as Jim Davidson have also been challenged for racism (Banjo, 2021; Stolworthy, 2021), and was previously rewarded with an OBE for services to charity (BBC, 2001). In 2022, Jimmy Carr was criticised for his 'jokes' about Roma and Sinti victims of the Holocaust (Read, 2022; Ventour, 2022c; Khomami, 2022) further showing how comedy is often presented as 'acceptable racism.'
Academic Sunny Singh tweeted:

Early thinkers such as WEB DuBois (1920) theorised white supremacy as a political system. This system, and the racist acceptabilities it creates, has global as well as local, often personal consequences. Growing up, "racist jokes" were framed as banter, and little has changed since. It was about being able to accept racism without taking it personally. White laughter is just 'eased' white supremacy. Raúl Pérez's The Souls of White Jokes studies the US, but it has equal relevance here in Britain where white British comics still make racist 'jokes' in screen media upheld by institutions backed by a history of racism as humour, including blackface as late as 2011's Come Fly with Me.
So, prior to the Black Lives Matter protests, the flagrant racism in the work of white British comics (disguised as jokes) did not prick the consciences of establishment broadcasters. However, with the added spotlight on the rights and dignity of Black and other minoritised groups, these institutions were compelled to act, or face reputational damage. With backlash to comics like Jimmy Carr and Jim Davidson through the (sort of) democratisation of critique via social media platforms like Twitter, racism on television is becoming less tolerated even if framed as humour.
Honours is the New Black
Whilst over the decades white media has mocked Black people through racism as art, the state also co-opts our resistance by 'including us' as the diversity (Ahmed, 2012). For example, Lenny Henry is a celebrated comedian, and was made a Commander of the British Empire [CBE] just before the turn of the century (BBC, 1999). Later, he also became a Knight of the British Empire (BBC, 2015; Gazette, 2015). He would go on to found the Sir Lenny Henry Centre for Media Diversity; would he have been able to do that without these establishment accolades? I am reminded how Honours is viewed as a social status symbol and may be an enabler for Black practitioners to 'do things' – while at the same time they can act as symbols of distrust in advocacy spaces (Maheshwari-Aplin, 2021). As the existence of the colonial Honours System is a sign of ongoing division, violence, and inequality.
In 2018, Lenny Henry also co-starred in the BBC adaptation of Andrea Levy's 2010 novel The Long Song set in colonial Jamaica. Being a recognised member of the colonial establishment, does starring in these sorts of programmes leave people like him open to scrutiny? Can one have a CBE and a knighthood without feeling some sort of way about telling people how they ought to be more equitable? For the descendants of colonised people to consciously accept Honours, there must be a level of cognitive dissonance attached. To be State recognised comes with trade-offs, and while Honours operate on a national stage, in our communities we can see 'State recognition' operating in various ways including as so-called dignatries.  
When we challenge systems that pander to State recognition, it enlivens the spaces between the cracks within our institutions. Many of the opportunities I have had as an artist and pracademic have come from white proximities (even to write in an academic publication). As a historian who has written and spoken about subjects like race and Jane Austen (Ventour-Griffiths, 2021; Prescott, Sinanan and Colleagues, 2022), I must remain vigilant of those attempting to co-opt my work into the white imaginary.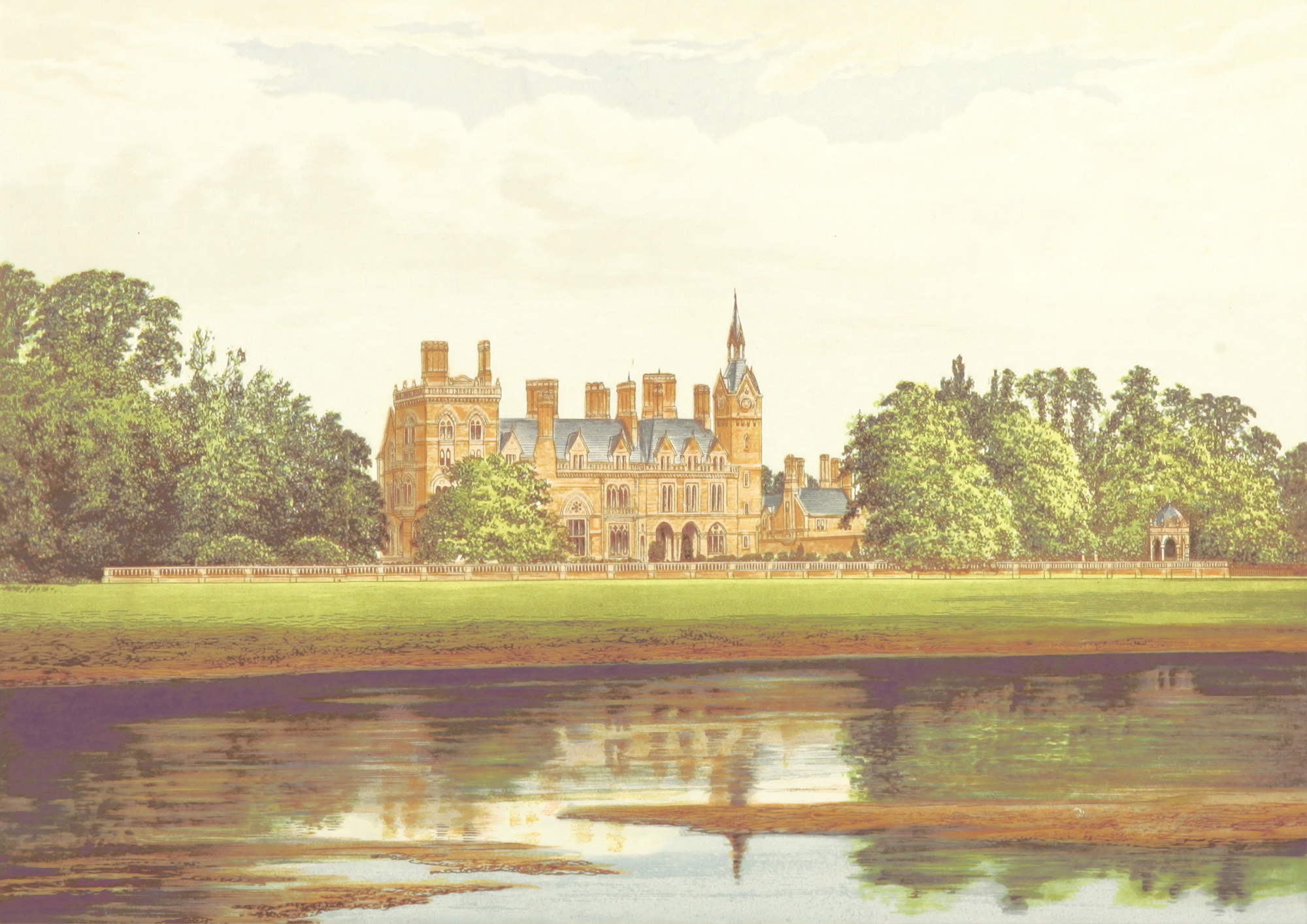 In a Britain where the Conservative Party weaponised Diversity & Inclusion by positioning Black and Brown faces as the diversity bunting of institutional racism (Double Down News, 2021; Ventour-Griffiths, 2022; Archer, 2022), this is just a reflection of society where 'looks like me' politics has trumped 'structurally positioned like me' (@EmmaDabiri). And in anti-racism work, this can appear with Black establishmentarians speaking through whiteness. Here, I argue the notion that many of the loudest voices against racism in British media to be holders of empire medals, not only undermines the their ability to threaten power – as in some cases these do include screen media texts about racism, colonialism, and enslavement – but also undermines wider social discourses, including Black Lives Matter.
For example, the 2013 film Belle follows the Mixed-Heritage Black Georgian Dido Belle (played by Gugu Mbatha-Raw). This story takes place in the late eighteenth century at a point of legal precedent on the question of colonial enslavement. The court is about to hear what became known as the Zong Case when over one hundred enslaved people were thrown overboard from the slave ship called 'Zong' and the shipowners tried to claim back losses by filing with the insurers.
Historian James Walvin (2011) writes:
'Without the violence of shipboard management (the manacles, the guns, the daily regime) no slave ship could have hoped to survive. What this meant in practice was that on every slave ship there simmered a toxic human brew, an ethos and culture of violence, which infected every member of the crew, and which damaged or threatened every African on board. It was this culture of violence which forms the background to what happened on the Zong.' (p53)
During the press tour, director Amma Asante and lead actress Gugu Mbatha-Raw discuss how the real Dido Belle challenged social conventions (Into Film Clubs, 2014). Whilst I am a huge fan of both the film and these artists, they also became Members of the British Empire [MBEs] in 2017 for services to arts (Gazette, 2017; 2017b). Amma Asante went on to direct A United Kingdom (2016), starring David Oyelowo who also became an Officer of the British Empire [OBE] for services to drama (Gazette, 2015b). Oyelowo plays the lead Seretse Khama III, based on a real person, and the plot revolves around British colonisation in Botswana. However, both films comment on different aspects of colonial racism, whilst at the same time the State co-opted its lead stakeholders into the same system. Additionally, David Oyelowo has been outspoken on diversity in film and television (BFI, 2016).
Yet to accept colonial honourifics, while also having participated in stories that critique colonialism and / or its legacies shows a level of cognitive dissonance, hence the State now co-opts and extracts that work of its 'radical potential' by accepting its lead stakeholders. Through film and / or television as a medium, creatives like David Oyelowo, Amma Asante and Gugu Mbatha-Raw combat state-manufactured inequalities in education. Screen media texts like Belle and A United Kingdom respond to a whitewashed education curriculum (Khatun, 2020; Thompson, 2020), while at the same time its lead stakeholders (also including Tom Wilkinson and Emily Watson) accepted entry into the colonial Honours list (Gazette, 2004; 2014).
Laying Down with Dogs
Simultaneously, British creatives who have worked on films and television programmes centering race and colonialism are further accepting entry onto a list alongside people who have committed some of the most dehumanising acts in history. One such example is empire man Sir Winston Churchill, who anyone that went to school in Britain would have learned about in the context of the Second World War. He was awarded numerous Honours including Knight of the Garter and Order of Merit (National Churchill Museum; Russell, 2008). However, at school what I did not learn about are his colonial exploits around the world, such as in India.
Shashi Tharoor writes:
'… by the time [The Bengal Famine] ended, nearly 4 million … starved to death … Nothing can excuse the odious behaviour of … Churchill, who deliberately ordered the diversion of food from starving Indian civilians to well-supplied British soldiers and even to top up European stockpiles in Greece and elsewhere. "The starvation of anyway underfed Bengalis is less serious" than that of "sturdy Greeks", he argued. Grain for the Tommies, bread for home consumption in Britain (27 million tonnes of imported grains, a wildly excessive amount), and generous buffer stocks in Europe (for yet-to be-liberated Greeks and Yugoslavs) were [his] priorities, not the life or death of his Indian subjects. When reminded of the suffering of his victims his response was typically Churchillian: The famine was their own fault, he said, for "breeding like rabbits". When officers of conscience pointed out in a telegram to the prime minister the scale of the tragedy caused by his decisions, Churchill's only reaction was to ask peevishly: "why hasn't Gandhi died yet?"' (p160)
Considering the names on the Honours roll historically, is this a circle one would want to be part of? Yet, whilst Churchill is low-hanging fruit in this debate, we could also consider someone like Sir Evelyn Baring. In 1953 during the Mau Mau Uprisings in Kenya, he implemented "… a system of concentration camps which even his own attorney general compared to those run by the Nazis" (Double Down News, 2020).
Furthermore, literature from Independence-era Africa speaks about colonisation from the perspective of the colonised. One such author is Kenyan author and academic Ngugi wa Thiong'o.
Ngũgĩ wa Thiong'o writes:
'Who were black men and Mau Mau anyway, he asked for the thousandth time? Mere savages! A nice word - savages. Previously he had not thought of them as savages or otherwise, simply because he had not thought of them at all, except as a part of the farm - the way one thought of donkeys or horses in his farm except that in the case of donkeys and horses one had to think of their food and a place for them to sleep.' (wa Thiong'o, 1964: 87)
The work of writers from Africa during the Independence-era became the soul of the continent in a time of political uprising amid colonial violence. Such works included Chinua Achebe's Things Fall Apart (1958) and Ngũgĩ wa Thiong'o's A Grain of Wheat (1967). Thus, when I think about the number of Black creatives and white so-called allies that have accepted empire medals, this positions them in solidarity with an empire project as not something lost to history, but within living memory and an ongoing sociopolitical practice – where the State has legitimised a reward system built on the backs of colonial genocide, indentureship, and plantation enslavement as fit for purpose.
The British makers of 'racism media' (including slave-trade films), continue to be some of the biggest names in media. In the early 2000s, filmmaker Steve McQueen became an Officer of the British Empire (BBC, 2002). Furthermore, a Commander (BBC, 2010), before going on to write and direct the film adaptation of 12 Years A Slave (2013). His talent notwithstanding, (like I iterated above) for artists to invest in empire whilst consciously critiquing it, is unsettling. In 2020, prior to the release of Small Axe, he also accepted a knighthood (Gazette, 2019).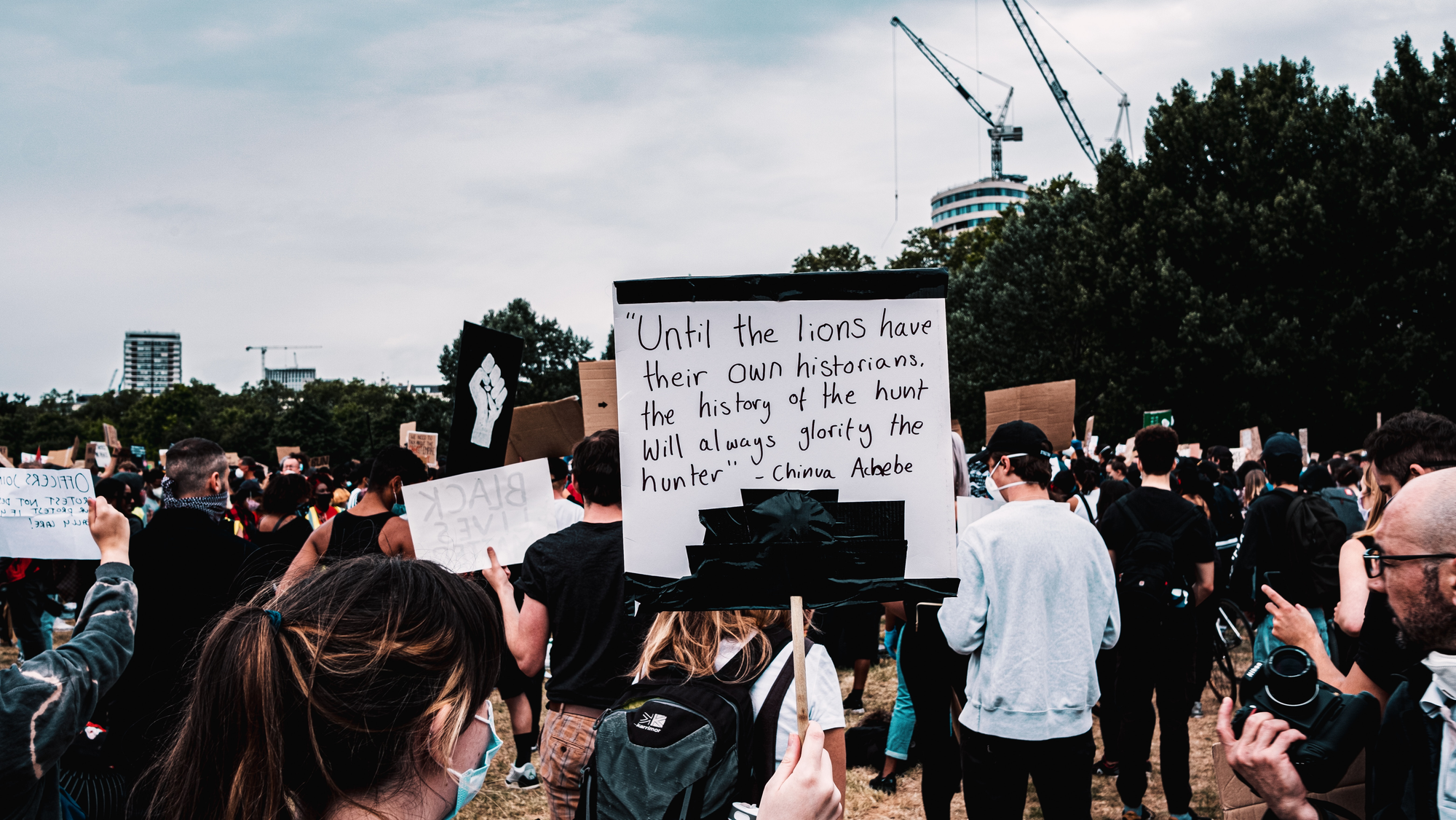 Taking a colonial Honour is ultimately a personal decision, but questions must be asked when swathes of the people positioned to speak on behalf of Black communities, for example – through, politics, media, arts, and sport – are accepting these medals. Films and television programmes that were intended to be subversive are then co-opted. Thus, what about the Black artists who do not want to invest in empire? Amid Black Lives Matter being fronted by "Black respectability" in screen media, it is a reminder that Black British anti-racism on screen continues to be done on State terms. If a Black filmmaker who did not want to indulge in colonially nostalgic gongs had pitched Small Axe, would the BBC have been willing?
Small Axe, directed by McQueen, is a series of interconnected texts commenting on race relations in 1970s and 1980s Britain. For a series that was designed to educate people about racism, it falls short of naming white supremacy. Moreover, in the UK, what I continued to see in 2020 was numbers of public resources critiquing racism without any critique of white supremacy. This anthology TV series sits among the breadth of screen media that centres Black trauma while allowing a white supremacist system to escape challenge. In accepting these awards, we could argue some Honours recipients 'become property' under whiteness (Moreton-Robinson, 2015).
Episode two, Lovers Rock, goes some way in showing Black expressions of joy and happiness in effort to decentre the common trauma narrative, while also erasing the reasons why blues parties occurred. Black people could not access many clubs without being accosted by racist hatred. As Lenny Henry stated, 'only way [we] were going to hear [our] music, is if [we] held [our] own events – which is how the blues party was born' (Lenny Henry's Caribbean Britain, 22:39-22:46).
Whilst there were many criticisms of Lovers Rock, its decision to treat blues parties with the absence of racism and thus white supremacy is problematic. This is an additive to McQueen's choice to centre Alex Wheatle and Leroy Logan in other episodes. Motivated by two assaults on his father, the real Leroy Logan was inspired to join the police in 1983 (Johnston, 2020; Haynes, 2020) to help change its racist attitudes. He then became part of the system he criticised accepting an MBE for services to policing and community (Muir, 2020). This sits alongside Alex Wheatle about the real Alex Wheatle, a celebrated author – someone who experienced some of the worst of state violence – becoming a Member of the British Empire in 2008 for services to literature (Famurewa, 2020).
McQueen's choice to centre the stories of Leroy Logan MBE and Alex Wheatle MBE allow me to consider how Black people who have challenged the system then can in some cases be co-opted by it, extracting their positionality of any possible threat to power – well within their rights to do anti-racist work, but clearly anti-colonialism and anti-racism are not the same. So, for people whose work has centred race and racism in various ways to take empire medals is extremely grating.
In January 2022, the BBC reported:
'In total, 15.1% of recipients are from an ethnic minority background, which the government said made it "for the 4th time running, the most ethnically diverse honours list to date. In total, 47.9% of recipients are women".' (Amos, 2022)
In May 2021, Steve McQueen was one of the executive producers on the BBC documentary Subnormal: A British Scandal (Shannon, 2021). For those who saw Small Axe: Education, the documentary presents the context of racist policymaking that saw Black children placed in schools termed for the 'educationally subnormal' (Coard, 1971). That year McQueen also co-directed Uprising about New Cross Fire, 'The Black People's Day of Action', and the Brixton Uprisings. Further, to being an executive producer on Black Power: A British Story of Resistance. Between December 2020 and July 2021, the filmmaker had been attached to various projects that challenged British racism in many ways.
However, December 2020 saw him accept a knighthood plotting his proximity to the colonial power structure of the British State – really undermining works like Small Axe, Subnormal, Black Power and Uprising of any potential threat to challenge power. Furthermore, as works like Subnormal pooled on the testimonies of education activists of the era, it does not mention white supremacy once and allows the white schoolteachers and white senior leaders to escape without critique. Much in the same trajectory, the other programmes present information, but do not challenge anything. How can media and art works be made about racism, without mentioning white supremacy? Distributed by establishment broadcaster, the BBC, perhaps a discussion on white supremacy is too close to home!
The lack of discussion about white supremacy amid many of these screen media texts is a reminder of how political and media establishments use many Black practitioners with what Sara Ahmed and Elain Swann (2006) call diversity as marketing. More recently, I watched Jay Blades: No Place Like Home – where in episode one he discusses Hackney's backstory of colonial enslavement. Blades had also accepted an MBE for services to craft (BBC, 2022). Aside from arguments made about Honours thus far, there is a further argument about reparations, that we may not have thought about but should – especially considering more nations seeking to remove The British monarch as Head of State. By the by, since at least 2020 I have seen the problematic notion of the State positioning Black Honours awardees as 'the voices' of Black Britain on television while giving them space to peddle 'racism media' for the masses.
Yet, this arguably started as early as 1976 with Horace Ové's Pressure. Over his career, he made other works critiquing race relations in Britain, but also accepted a CBE and a knighthood for contributions to media (Cabinet Office, 2021b; James, 2022). A few years later, the 1980 film Babylon was released following Blue (Brinsley Forde) pursuing a musical career in Thatcher-era London while facing racism from employers, police, and the National Front. Forde (AKA Chaka B) was also the frontman for reggae band Aswad and accepted an MBE (King, 2014).
So, for Black creatives to continue to invest in the Honours system while also being involved in the making of anti-racist content, shows me how establishment broadcasters use Black people and their work as marketing (Ahmed and Swan, 2006). Through the Honours System, Black practitioners 'become property' (Moreton-Robinson, 2015) showing how their work may be seen as less trustworthy in the eyes of activists. And while the number of people rejecting Honours has gone up (Busby, 2020), how long will this last? In August 2022, PM Rishi Sunak announced if elected as Prime Minister he would seek to punish people who 'vilify the UK' (Versi, 2022). For example, anybody that criticises the Honours System may be considered. Will more Black creatives 'doing activism' in the creative industry be pressured to accept if declining is viewed as anti-British?
By the by, the continued link between British Black respectability in media and the colonial Honours System is beyond reasonable doubt; the notion some of these practitioners then make 'racism content' is an additional entanglement. Pandering to Honours asserts the idea State recognition is more valuable than communalism.
Ash Sakar further says:
'The problem with liberal identity politics is that it puts recognition from the State above self-organisation and above collective struggle and above solidarity. So, if we want those ingredients to mean anything we've got to divest ourselves of the desire to be recognised by those at the top and start recognising each other.' (DDN, 2021)
Talawa
For the children of immigrants, many have grown up with relatives telling them they have to integrate to survive. Further, as Musa Okwonga (2016) writes 'growing up in Britain; it was always a case of making sure I was grateful' (p224). In Lenny Henry's Caribbean Britain, Lenny Henry talks about how his Jamaican mother told him and his siblings to integrate.
Imitating her, he says:
'You have to h'integrate; you must go out amongst the people in Dudley and talk like them, talk to them, mingle with them, eat their food. Try not to box them down. H'intergrate! Otherwise, you won't fit in.' (0:29-0:42)
My grandparents arrived in Britain in the early 1960s, and my parents were born in 1969 and 1971 respectively. Ten years younger than Lenny Henry (give or take), however, they were also part of the generation told by their Caribbean parents and elder family members to integrate. At home, everything they did was unapologetically Caribbean. But outside of those doors, they tried 'to be British' to pacify the white masses.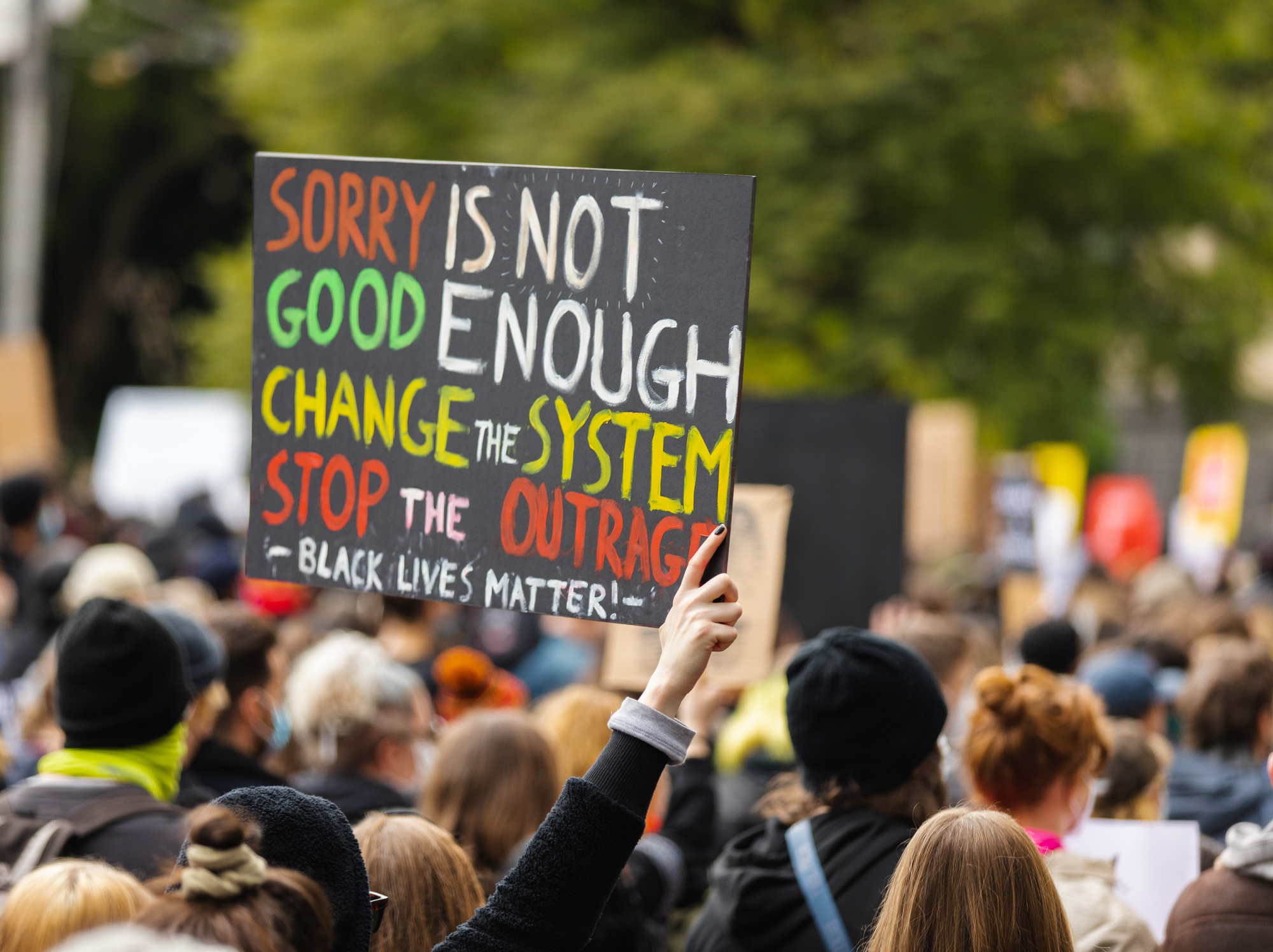 To survive British society, including racism, many were told to emulate their white colleagues. Of course, irrespective of what they did my parents' generation were not seen as British and were treated as Other. My father, who is from the West Midlands would go on to experience racism from police and skinheads; and my mother born and raised in Northampton experienced racism in education and elsewhere. This pressure "to fit in" came from a well-intentioned place. Many of my parents' generation were also encouraged to go to university to gain a well-paid job. In short, this was in a way to make white institutions see Black people as human.
Reni Eddo-Lodge writes:
'Children of immigrants are often assured by well-meaning parents that educational access to the middle classes can absolve them from racism. We are told to work hard, go to a good university, and get a good job. We can't berate our parents for wanting us to have a better life and better chances than they did.' (p207)
When we consider the numbers of Black people who accept empire medals and are the children of immigrants, many of them may have been told to integrate. The extremity of this thinking is entry into the establishment. It is the final point of a survival technique their parents projected onto them. And we may consider, many of these African and Caribbean people may have learned these "pro-Britishnesses" from growing up in parts of the Global South. For example, in Windrush Betrayal Ivan Anglin – one of the UK government's victims of their hostile environment – tells us that he grew up in Jamaica singing British patriotic songs like Rule Britannia: 'We were taught England was the Mother Country, we didn't know what that meant' (Gentleman, 2020: 108). Conceptualisations of Britishness were enforced over the cultures local to those islands themselves. People of the Caribbean knew more about Britain than they did their own islands – a form of epistemic violence we still see remnants of today. This survival tactic continues with each generation, where only some break tradition, resistance as decolonising the mind (wa Thiong'o, 1987).
Today, there are many people in 'diversity work' and 'race equality' who have accepted entry into the establishment. In series eighteen of Who Do You Think You Are? ex-footballer and sports commentator Alex Scott talks about the importance of community growing up on an East London council estate, also stating 'when I got an MBE, I knew the importance of having the women around who have been my inspiration – my mom and my nan' (1:01-1:11). She then takes her grandmother for surprise afternoon tea after accepting the award.
Scott learns her maternal family line can be traced back to Jewish refugees in the East End who fled the pogroms. Her Jewish great-grandfather was a victim of police violence at Cable Street in 1936. Concurrently, she learns her paternal family can be traced back to colonial enslavement in Jamaica. With the police being soldiers of the State, and enslavement as a practice of the British Empire, Alex Scott accepted an MBE for her 'outstanding contribution to Women's Football' (Arsenal, 2016).
Seeing these growing media representation trends of Black (and Brown) establishmentarians, I wonder if they see the contradictions, and what internal work they do to accept it? In 2022, England women's football team defeated Germany to win the Euros. However, it was a largely white line-up showing women's football has a racism problem. There were questions about why Black women are excluded.
Watching Alex Scott: The Future of Women's Football she looks at the diversity of the women's game amid other things. Speaking to Debra Nelson, a Black woman who works at charity Football Beyond Borders, she tells Scott:
'You need to feel like you can see yourself in someone in order for them to be a role model. You need to be able to feel like you can connect with them. And if someone doesn't have the same lived experiences as you and isn't from the same background as you – there's so many parts of someone's identity, and if you can't connect to at least one element of someone's identity, how can they be your role model?' (Deborah Nelson talking to Alex Scott, 33:31-34:52)
Whilst Alex Scott is well-intentioned in her pursuits, she's another example of how the State co-opts Black and Brown people doing 'activism' work extracting it of any threat to power. Her 2021 episode of Who Do You Think You Are? further showed how deeply moved she was regarding her familial connections to colonial enslavement, while having previously accepted an MBE.
To become a Member of the British Empire [MBE] and work in any form of social justice or advocacy will come with contradictions – even as 'diversity work' in this context is a response to rampant "misogynoir" in women's football (Bailey, 2010).
Although accepting colonial honourifics is not always reflective on values I think it complicates a person's positionality (i.e, decolonisation work). For example, in education can academics or schoolteachers claim to be pro-decolonisation when they have accepted an empire medal? As the Honours System continues to exist, it is a reminder that State recognition is the litmus test for change. Yet despite the intentions of many State-recognised Black people in media in educating people on racism, will establishment media institutions ever allow them to be completely critical of the British State?
Talking to the Windrush and Generation X, I hear how the creatives and artists of the 1970s and 1980s challenged the system. In those days, there was the Caribbean Artists Movement (1966-1972), Sound System, and Rasta – all of which were not trying to assimilate. Seemingly despite my generation being born into resources (like the internet), I am still afraid for the many artists I see only valuing themselves in proximity to State validation.
The abundance of screen media texts made by or about people with colonial Honours adjacent to Black Lives Matter continues to tell me how Black British representation is distributed through a State-sanctioned filter. Authentic Black storytelling is complicated by the white gaze, while things like Black-focused open-mics and community events are more difficult to package and stream. They do not fit nicely into a box!
Even if they are experts in their field, Black Honours recipients are some of the biggest voices in anti-racist discourse. With more 'racism content' being produced under establishment media, we must also ask which names are being 'allowed' to produce that media? Why do they need to take colonial honourifics, medals that signify the industrialised rape, genocide, and enslavement of our ancestors?
At every part of society, the influences of Black people cannot be discredited. In my own context of Caribbean people, the Windrush Generation brought talawa – meaning small but gutsy and strong – passing it on to their children and grandchildren. Many of this generation embodied a strength through integrating to survive, and that survival tactic has passed through the generations. The continued acceptance of Honours may also be a symptom of integration as survival, and it will take another form of talawa to break those intergenerational curses.
End
This essay has aimed to talk about Honours' entanglements with Black Lives Matter in UK screen media. However, while Honours is a reminder of empire, it continues to weaken the ability to strike at the status quo – with Black awardees "… socially and culturally constructed as white possession[s]" (Moreton-Robinson, 2015).
We are taught British colonialism ended decades ago, but the Honours System shows the empire's face in more naked terms. Today, numerous people that look like me take these imperialist medals in numbers. However, this is not a Black or a white problem, but a people problem. The first victims of the British Empire, in Ireland, were white, and monarchical violence long predates the days of the British Empire.
As someone who grew up under the guidance of the Windrush and their children, while I love them and respect them always – there also comes a point one must acknowledge not all our elders are in the best position to help us. I am immensely proud of my Caribbean heritage, but I remain critical of seeing our worth in proximity to colonial systems, including the Honours System and western universities.
In my experience, Black people in Britain have so wanted to be represented in spheres – like media, arts, politics, education, and sport – that many of us latched on to any sign of it anywhere, including as the faces of capitalist institutions. We need to stop settling for less and demand better.
As Ruby Zelzer tweeted: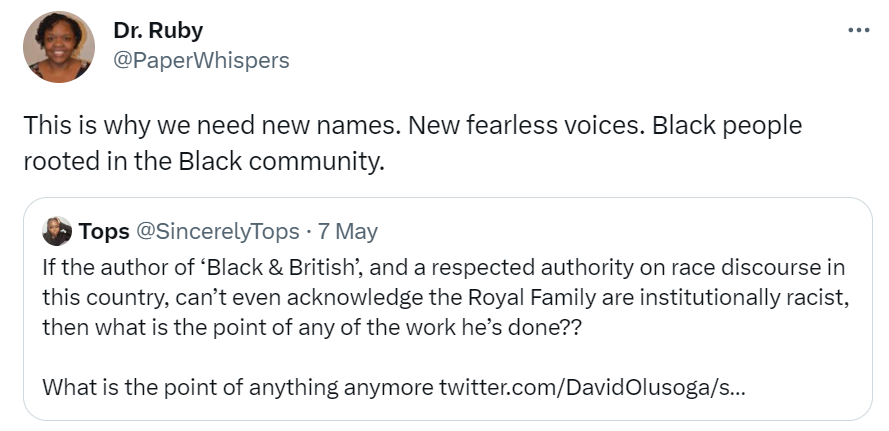 Bob Marley's "small axe" metaphor revisits the chipping away at social harms in institutional contexts. Perhaps we can turn that "chip chip" (Ahmed, 2016) into a chop against power. The diversification of the Honours list is whiteness of a different colour. Now, the establishment is multi-racial and affirmation for good work is steeped in colonial contradictions. As we zillennials start to question the master's tools in vastly different ways to our forebears, white schools of thought are afraid of this new generation unwilling to settle. Wi run tings, tings nuh run wi!
---
Special thanks to our current patrons, who make everything we do possible:
Mr Jake P Walker, Aryeh Calvin, Meghan Morales, Kimonoko, Joshua Akapo, Diana Rahim, Chaotic Capybara, Christian Kennedy, Cy.Maggran, Bogdan Ovodiu Gheorghiu, La Val, Paul Treadwell, Alex Paterson, Loke, Ben Dunn, Barry, Nothing, Manic Maverick, Vervain, and Kevin Atkinson.
If you'd like to support out work, please consider becoming a Patron.